In our April Markets in Motion™ and in our GT Suite Webinar this month, we continued our focus on crafting easy-to-understand, longer-term narratives for Fiduciaries and for Advisors and their Clients. This update is going to center specifically on changes to our positioning, as we process critical data and information from our proprietary research as well as corporate and governmental sources.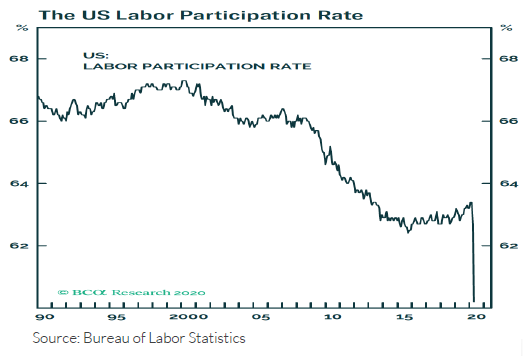 Some risk markets are well ahead of economic recovery, and they are mostly trading on elevated hopes of a vaccine development.

 

Bonds and commodities remain depressed as these asset classes are "closer to the ground" than equities, meaning bonds (which look to insolvency risk in many industries, low labor participation rate and little capital investment) and commodities, which are currently correlated to massive shifts downward in transportation, construction and manufacturing) are telling us another story altogether.



Even though equity market volatility will likely stay high during this longer-than-anticipated period of uncertainty, we have begun to implement our own "re-opening" changes to our Portfolios, starting with a position in US high grade corporate credit.

 We are buying where the Fed and other central banks are buying, and we believe we can do so, given Credit is now giving us more yield per unit of volatility than equity. Look for us to increase our holdings in other credit areas as the bond buying continues through the next two quarters. We are also looking at certain "re-entry" sectors and regions in equity, which will take us beyond our large Quality factor holdings.



We aren't in the "quick vaccine" camp. Even with the massive global investment, vaccines are notoriously hard to develop. We DO believe that masking, increased testing and better treatment protocols will further slow virus mortality. We are definitely more optimistic than a month ago, especially on the State-led and private testing capabilities being ramped by research universities. Duke's research medical school collaboration in Singapore along side Hong Kong's GenScript Biotech Corporation, just started manufacturing a new testing kit called the cPass™. While there are many COVID-19 lab-based antibody test kits commercially available, this is the first that is capable of measuring functional NAbs. Without a simple test kit, measuring NAbs requires the use of live virus, cells, highly skilled operators, and complex laboratory procedures that are generally less sensitive and require several days to obtain results. By contrast, the cPass™ can be rapidly conducted within an hour in most research or clinical labs.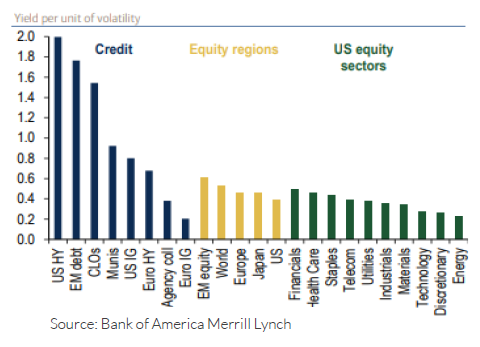 With this month's positioning, we initiated a position in emerging market equities, increased our position in Gold, and added exposure to high grade corporate credit on the short end.
Finally, know that all our Strategies will adapt to fundamental or rules-based, not emotional influences. We seek opportunities for solid risk adjusted returns and to preserve capital in asset market downturns.

Recent Portfolio Changes
We reduced cash equivalents and initiated a position in investment grade credit. Fed liquidity measures have back stopped high quality credits. Additionally, valuations favor credit over equities and credit tends to recover faster than equity prices.
We initiated a position in Gold. We own gold as hedge against uncertainty as the market digests unprecedented economic collapse and unprecedented stimulus.
Please do not hesitate to contact our team with any questions. You can get more information by calling (800) 642-4276 or by emailing AdvisorRelations@donoghue.com. Also, visit our Contact Page to learn more about your territory coverage.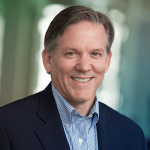 John A. Forlines, III
Chief Investment Officer
1 Information as of 5/19/2020. Individual account allocations may differ slightly from model allocations
2 Contains international exposure
Past performance is no guarantee of future results. The material contained herein as well as any attachments is not an offer or solicitation for the purchase or sale of any financial instrument. It is presented only to provide information on investment strategies, opportunities and, on occasion, summary reviews on various portfolio performances. The investment descriptions and other information contained in this Markets in Motion are based on data calculated by W.E. Donoghue & Co., LLC (W.E. Donoghue) and other sources including Morningstar Direct. This summary does not constitute an offer to sell or a solicitation of an offer to buy any securities and may not be relied upon in connection with any offer or sale of securities.
The views expressed are current as of the date of publication and are subject to change without notice. There can be no assurance that markets, sectors or regions will perform as expected. These views are not intended as investment, legal or tax advice. Investment advice should be customized to individual investors objectives and circumstances. Legal and tax advice should be sought from qualified attorneys and tax advisers as appropriate.
The JAForlines Global Tactical Allocation Portfolio composite was created July 1, 2009. The JAForlines Global Tactical Income Portfolio composite was created August 1, 2014. The JAForlines Global Tactical Growth Portfolio composite was created April 1, 2016. The JAForlines Global Tactical Conservative Portfolio composite was created January 1, 2018.
Results are based on fully discretionary accounts under management, including those accounts no longer with the firm. Individual portfolio returns are calculated monthly in U.S. dollars. Policies for valuing portfolios and calculating performance are available upon request. These returns represent investors domiciled primarily in the United States. Past performance is not indicative of future results. Performance reflects to re-investment of dividends and other earnings.
Net returns are presented net of management fees and include the reinvestment of all income. Net of fee performance was calculated using a model fee of 1% representing an applicable wrap fee. The investment management fee schedule for the composite is: Client Assets = All Assets; Annual Fee % = 1.00%. Actual investment advisory fees incurred by clients may vary.
W.E. Donoghue & Co., LLC (Donoghue) claims compliance with the Global Investment Performance Standards (GIPS®).
The Blended Benchmark Moderate is a benchmark comprised of 50% MSCI ACWI, 40% Bloomberg Barclays Global Aggregate, and 10% S&P GSCI, rebalanced monthly.
The Blended Benchmark Conservative is a benchmark comprised of 35% MSCI ACWI, 55% Bloomberg Barclays Global Aggregate, and 10% S&P GSCI, rebalanced monthly.
The Blended Benchmark Growth is a benchmark comprised of 65% MSCI ACWI, 25% Bloomberg Barclays Global Aggregate, and 10% S&P GSCI, rebalanced monthly.
The Blended Benchmark Income is a benchmark comprised of 80% Bloomberg Barclays Global Aggregate Bond Index, 10% MSCI ACWI, and 10% S&P GSCI, rebalanced monthly.
The MSCI ACWI Index is a free float adjusted market capitalization weighted index that is designed to measure the equity market performance of developed and emerging markets. The S&P GSCI® is a composite index of commodity sector returns representing an unleveraged, long-only investment in commodity futures that is broadly diversified across the spectrum of commodities. The Bloomberg Barclays Global Aggregate Index is a flagship measure of global investment grade debt from twenty-four local currency markets. This multi-currency benchmark includes treasury, government-related, corporate and securitized fixed-rate bonds from both developed and emerging markets issuers.
Index performance results are unmanaged, do not reflect the deduction of transaction and custodial charges or a management fee, the incurrence of which would have the effect of decreasing indicated historical performance results. You cannot invest directly in an Index. Economic factors, market conditions and investment strategies will affect the performance of any portfolio, and there are no assurances that it will match or outperform any particular benchmark.
Policies for valuing portfolios, calculating performance, and preparing compliant presentations are available upon request. For a compliant presentation and/or the firm's list of composite descriptions, please contact 800‐642‐4276 or info@donoghue.com.
W.E. Donoghue is a registered investment adviser with United States Securities and Exchange Commission in accordance with the Investment Advisers Act of 1940.